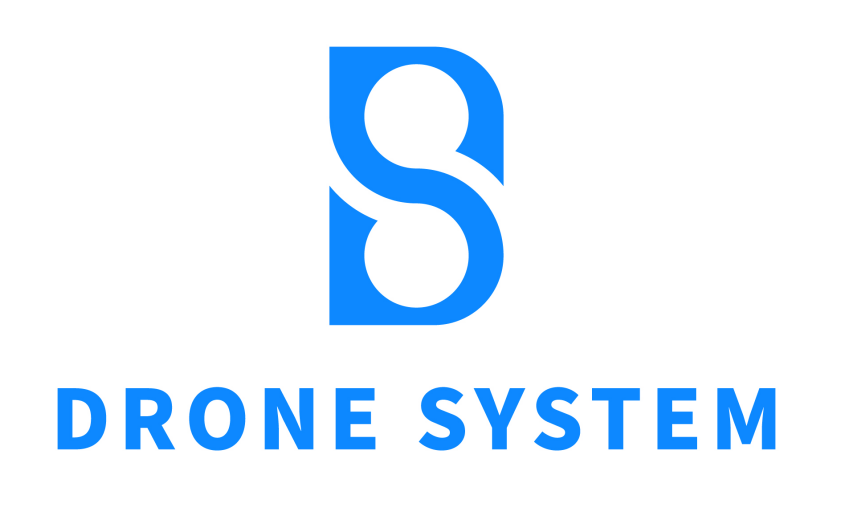 1. Hardware
l Processor: optimized FMU V3+ structure, model: STM32F427VI + STM32F103C8
l Anti-vibration IMU. Temperature: -40~+85℃. Model:ICM20689 + MS5611
l Industrial-grade airspeed sensor with high precision. Do not need to calibrate airspeed repeatedly. Model: MP5004
l Compatible with original PIX interface
l Built-in wide Input range (5V~30V) power module. It is capable of directly connecting flight controller with 1-6S battery.
l independent current measurement interface, capability with 100A current range. Internal resistance 0.3mR, error < 1%.
l 2 USB ports, support externally or directly plug.
l 14 channels output. Independent output without interference. 30kV anti-static protection to avoid damage caused by electro-Static discharge.
l 5 serial ports. 5V power supply of each port. Total output current up to 3A.
l 3 power supply interfaces. POWER interface, VSERVO interface and USB interface. In order to improve the reliability of power system, POWER and VSERVO interface can be used to build up a redundant parallel system.
l 1 CAN BUS, can be used for expansion and development.
l 2 I2C interafce, can be used for expand multiple sensors.
l 1 TF card slot, 4GB TF card
l 1 SPI expansion interface. supports development.
l 1 RC interface. Supports SBUS and PPM receiver
l 1 SB interface. Supports SBUS output
l Built-in buzzer, 1 power indicator, 2 trouble indicator, 1 status indicator
2. Software
l Supports APM official firmware. Version FMU V3,fixed wing(plane), multirotor(copter), vehicle( rover), submersible(sub). Provides source code, and the download website.
l Supports PX4 firmware. Provides source code, and the download website.
l Supports MissionPlanner and QGroundcontrol.
3. Cable Connection
l POWER interface: power supply, supports 2S-6S battery.
l SER1 interface:datalink,4P cable. 5V connects to "+," GND connects to "-",TX connects to "R",RX connects to "T". Default baud rate 57600.
l Airspeed connects to ADC interface. Need to calibrate airspeed after first installation. Connect the battery before calibration, then click" preflight calibration" on ground station. Warning: only USB powered may cause the airspeed to be inaccurate.
l GPS, 6P cable connects to GPS interface which includes I2C bus.
l Current measurement module, 3P cable connects to CUR interface.
4. Features
l Industrial grade flight controller. Same appearance with PIX. Highly compatible and durable.
l The sensor configuration is different from Pixhawk. User needs to flash the parameter file provided by us. Then ensure that all parameters have been written. Furthermore, user can edit the file, there is comment in the file.
l After flashing different firmware, it may take a longer time to finish initialization, DO NOT disconnect the power until IO ERR indicator stops flashing, then connect the ground station software.
1*FC
1*GPS
1*Current sensor(100A)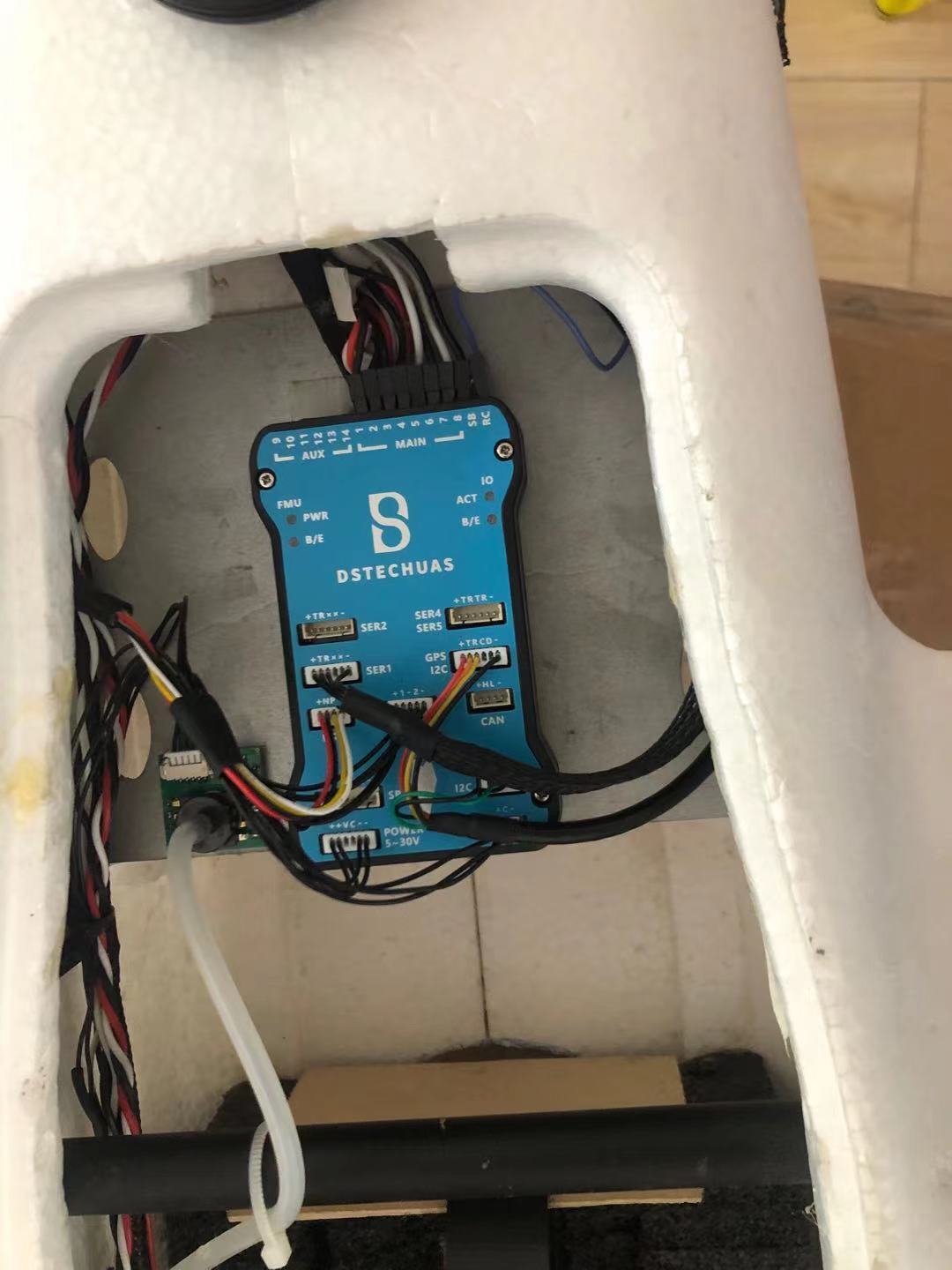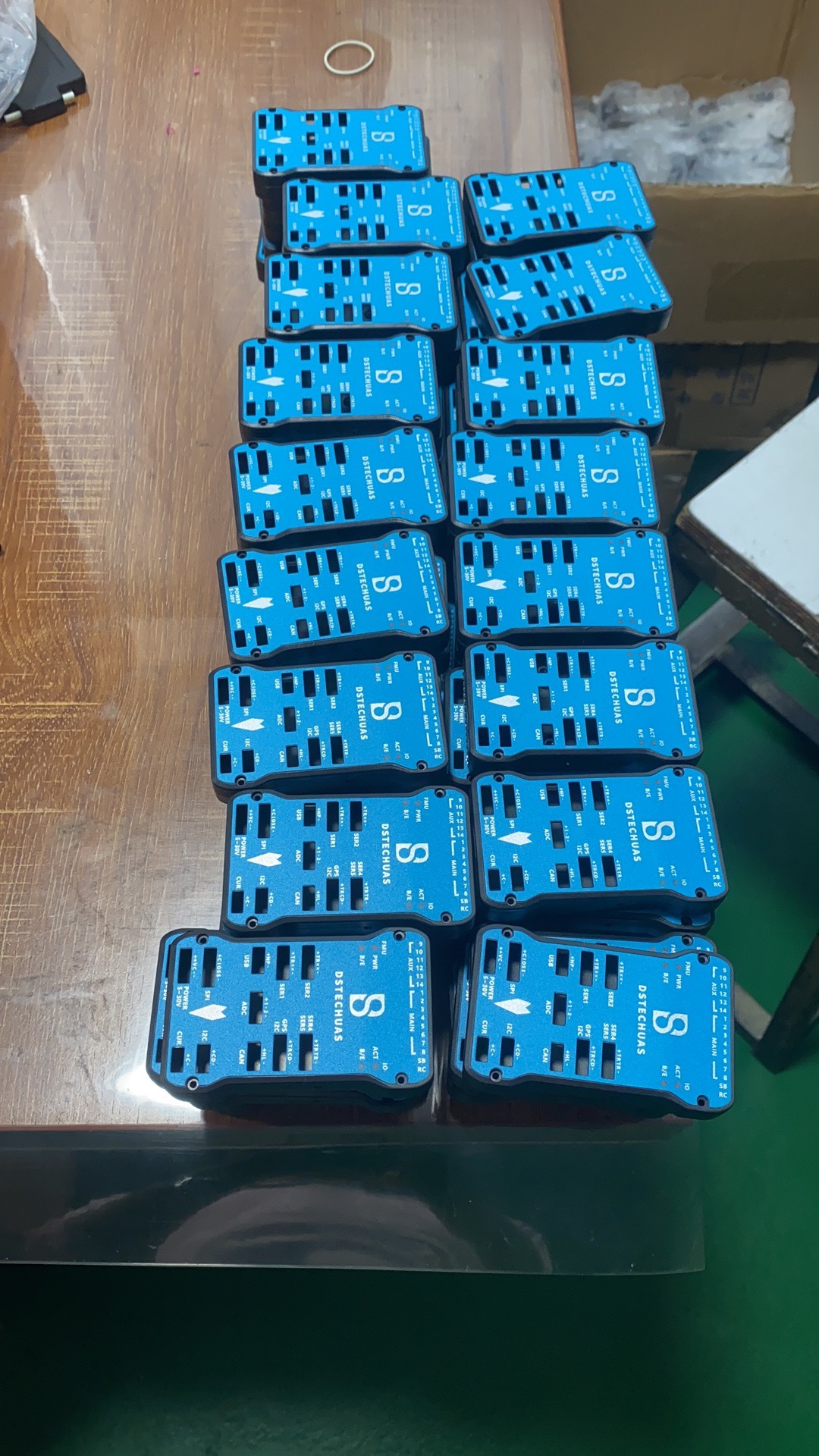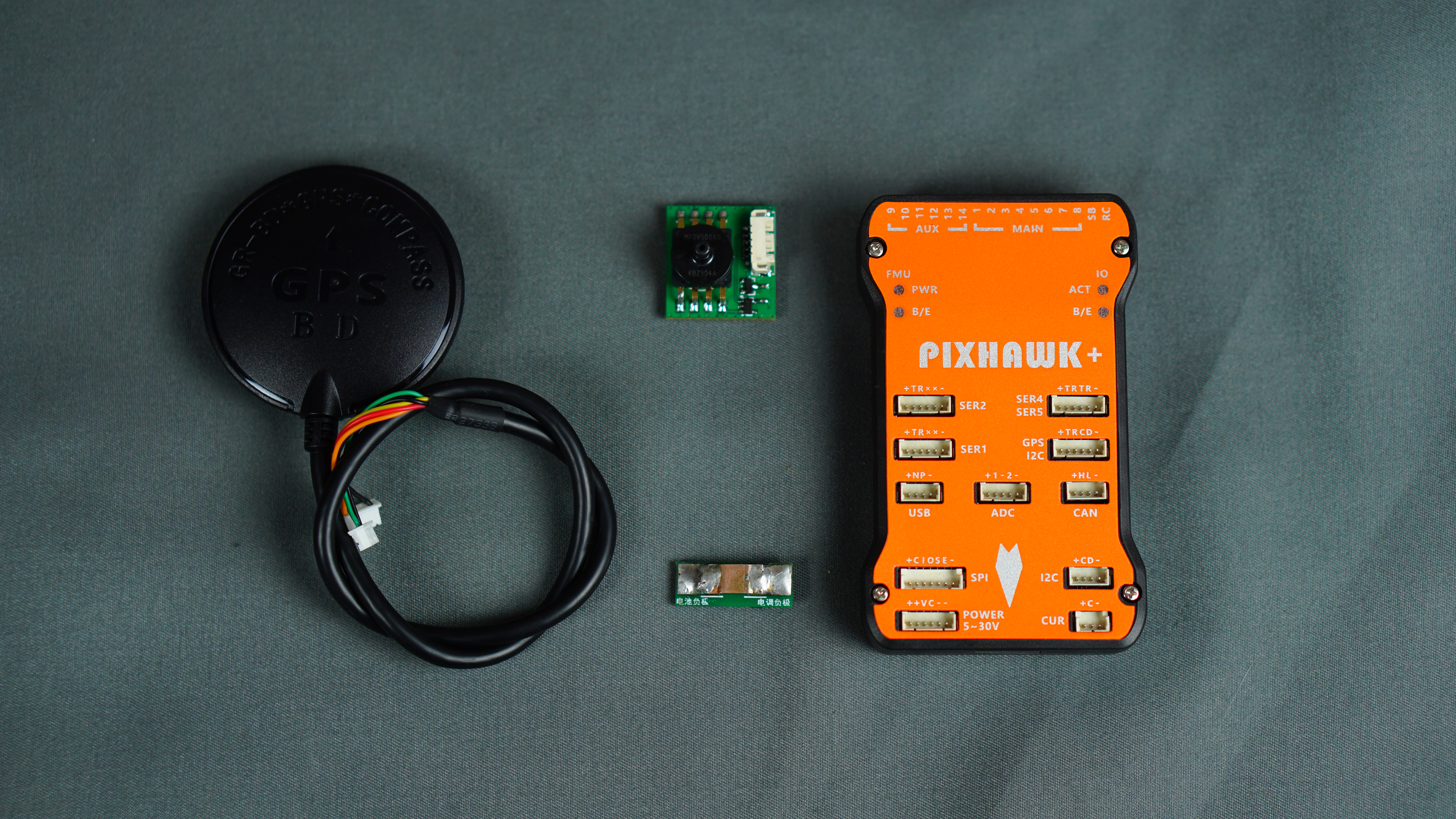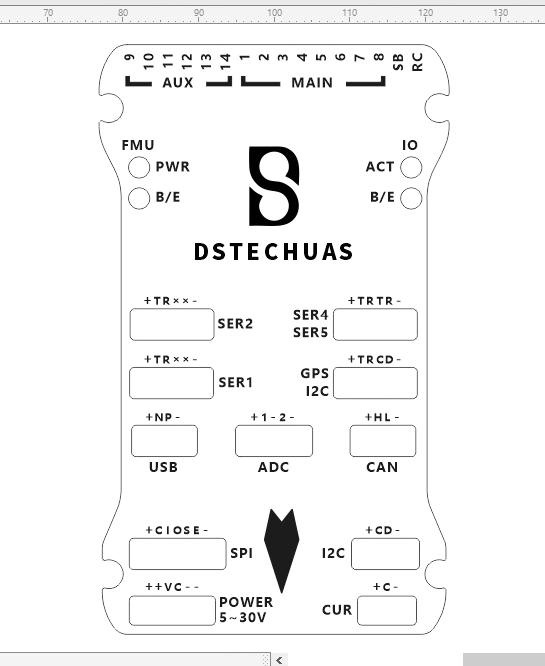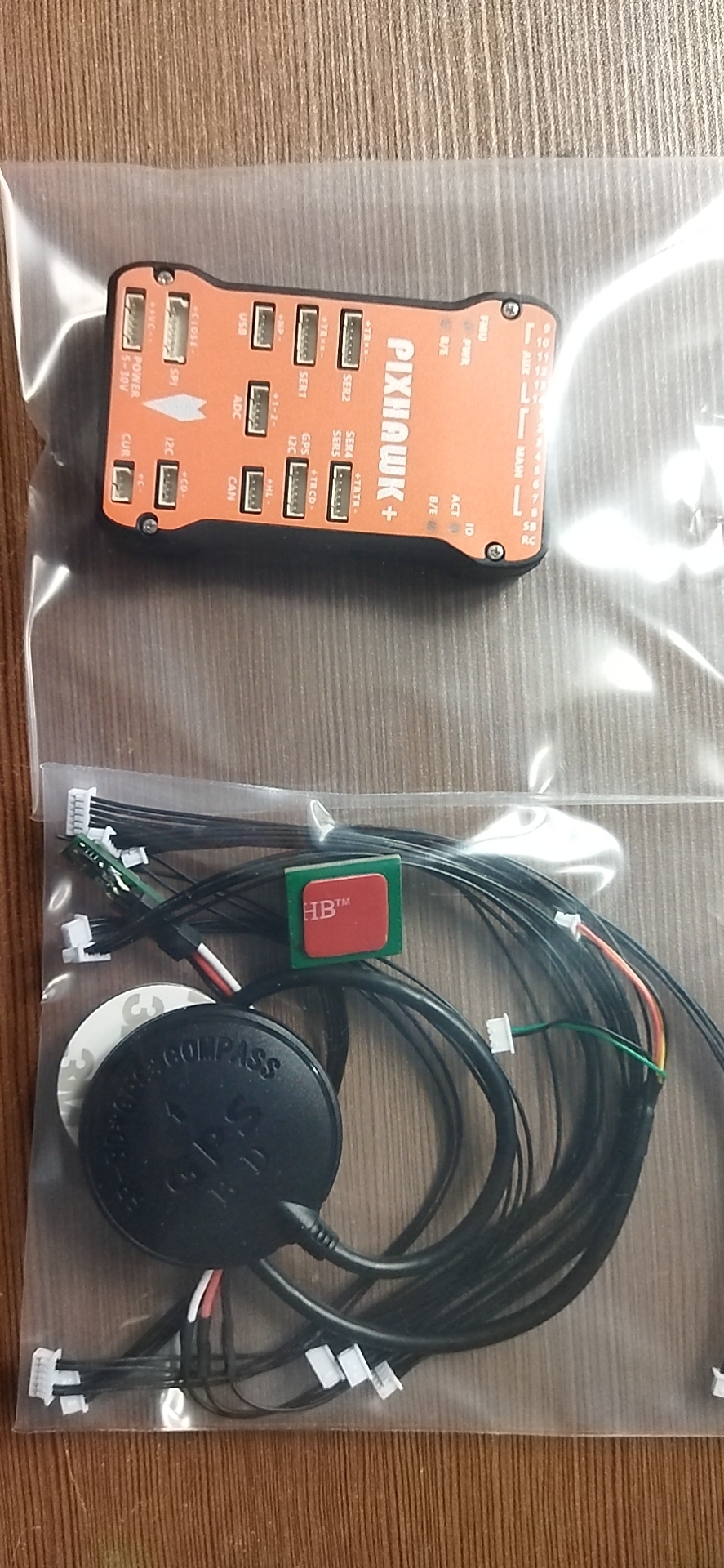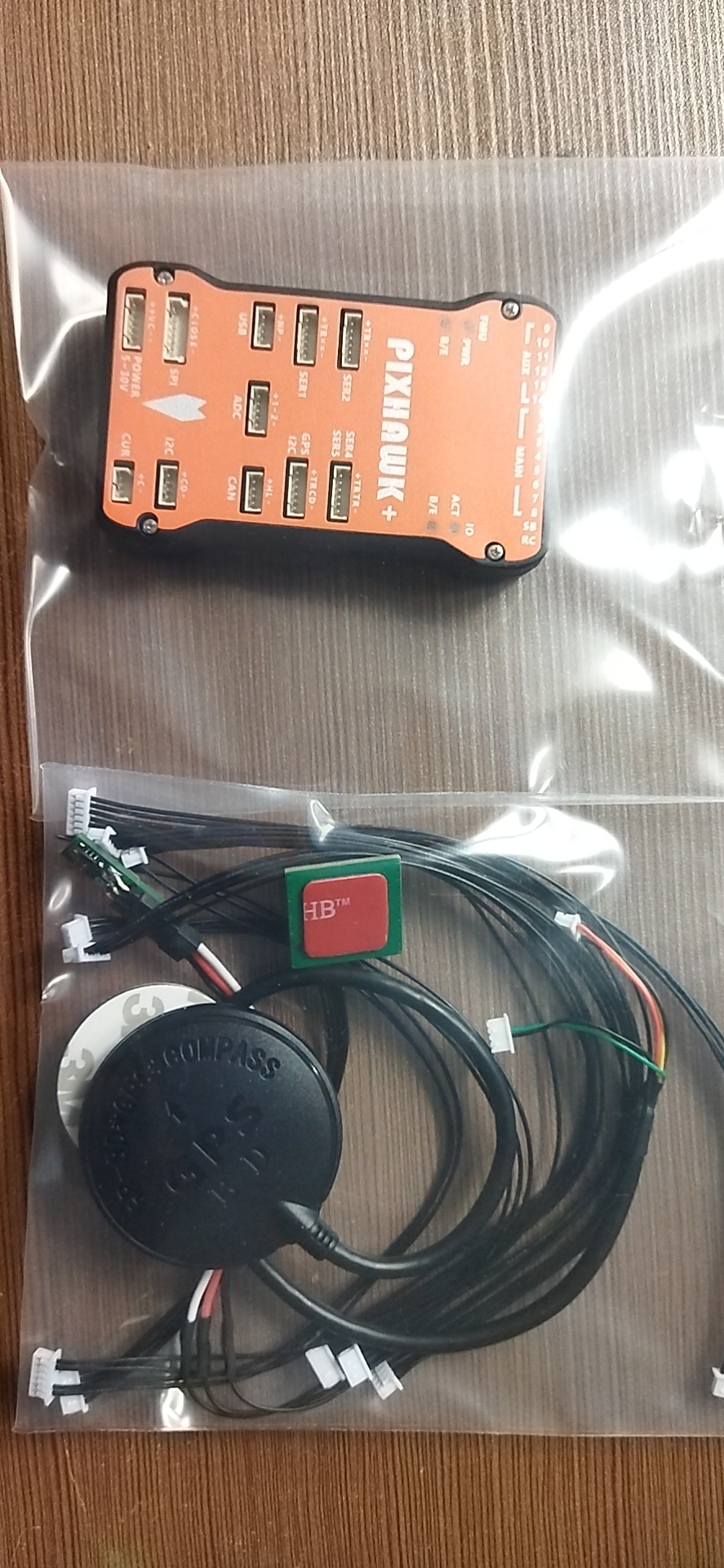 Your cart is currently empty.